February 28, 2015
Earn Money Online – Internet Income
Like it? Share it with others: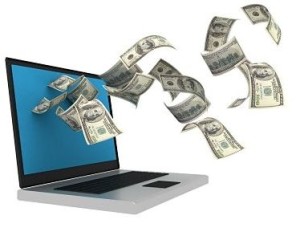 Are you a person who spends most of the time online? Great! It is time to en-cash this time now! Here are few ways on
"How to earn money online from Internet"
listed below, though most of them wouldn't require any out of the world specialization, but you might need to have a good level of knowledge before you could actually imply them. So here we begin:
Blogging
If you're a person who want to share your gift of knowledge to the world, blogs offer the easiest yet the most powerful way of keeping your views, ideas or simply sharing whatever you feel like to the world. You don't need to be a tech-geek if you want to start up a blog. You simply must have good command over the language you wish to use (readers hate martian use of earthy language 😉 😛 ) and things should be well explained and expressed with proper grammar and try to keep it free from typos 😀 or else something similar might happen (miscommunication):
Once there was a guy out on his business trip to Bangkok 😛 he was missing his wife very much, so he thought texting her… he wrote…
"hey dear, I was badly missing you and that warmth of your arms around me. I was feeling so lonely here in Bangkok. So I thought I'd take a little off from the work and enjoy few moments with my hottie 😉  :* I wish you were her"
That was the last when he heard from his wife n the only thing that he got when back home was a divorce notice :O 😛 🙁
Lol… do you know what the scene was ? The guy was actually writing…
"hey dear, I was badly missing you and that warmth of your arms around me. I was feeling so lonely here in Bangkok. So I thought I'd take a little off from the work and enjoy few moments with my hottie 😉  :* I wish you were here" 😛
see… this is exactly what I meant. Do mean the same what you're writing in your blog and what's written there should mean the same too. Hope you got that 😉 😀
---
 Paid Writing
The next we have is paid writing. If you find it difficult to write or maintain your own blog but still fancy writing, you can write for others and charge for the same. If you have a strong command over languages, you can become a copy editor, where Webmasters will pay you to read articles and correct grammatical errors, sentence fragments, etc.
You may also sell your original articles to other blogs or sites such as Weblogs, Helium or PayPerPost. You may even write up your own e-book if you are a pro writer.
---
 Webinars & E-Tutions
If you like helping others learn and want to materialize it, e-teaching could be the earning ticket for you. All you need to become an online tutor is expertise in your subject and a few spare hours where you can interact, share  or upload your knowledge for the apprentices. Once you build up your rapport, you may even find interested students and institutions paying to get into your online event or webinars (online seminars).
---
 Affiliates / Reseller Programs
An affiliate is a person who gets a commission for selling every product that he promotes, whether on his website or through any other avenue such as eBay. You don't have to own the product. You only need to sign up for an affiliate program with a company and start selling its products under your referral link or referral code at the time any purchase is made. This can be done by people who are good at marketing and also there are digital marketers who make money by using internet as they can target a wide market instantly using the internet and earn money.
---
 Buying / Selling Domain Names
You can simply trade with the domain names and this doesn't even require lot of time or money, though you need a little investment, you can always buy good and appealing domain names at their registration prices and later sell them to a potential buyer or auction them.
---
 Freelancing / Online Jobs
This trend of working from home is gaining popularity, people are earning from internet right from their study tables. You can get hired by a professional but you need to prove your talent first. Various freelancing and project-oriented sites allow companies that need help to describe their projects. Freelancers and small businesses offer bids, ideas or proposals, from which the buyers can choose what they find most suitable. There are many sites you can refer for this propose like elance.com, freelancer.com etc…
---
 Advertising
You can earn money from internet by simply publishing ads on your website or blog. It is just like lending out your space for advertisement by 3rd parties. There are various companies that offer advertiser and publisher programs where the profitability of pay-per-click (PPC) advertising depends on the traffic level of the Website and, most importantly, on the click-through-rate (CTR) and cost-per-click (CPC). Google AdSense is the most popular option, while others are BidVertiser, Text Link Ads and Blogads. Direct banner and RSS feed are some other forms of online advertising.
---
Get-Paid-To Programs/ GPT sites
GPT or Get-paid-to sites are becoming increasingly popular among teens. You get paid for signing up for free Websites, newsletters, playing games and filling out online surveys. These are suitable for people who don't have a skill set but want to earn extra money. Taking online surveys is simple- register with a few legitimate, paid survey sites and answer questions. The topics range from shopping to politics. This might not help you make a living, but you can earn good pocket money
---
 Online Marketing – SEO/SEM
Once a Website is created, it must be optimized for search engine and hence Search Engine optimization(SEO) is required, and thus the SEM or Search Engine Marketing begins. An SEO/SEM expert, who is responsible for marketing a Website, can promote it in various ways. These include article marketing, writing press releases, forum posting, blog posting, submitting your site to directories and search engines, social bookmarking, etc. Most companies don't do this in-house and pay you to conduct the SEO/SEM for them.
---
Building or Making Themes for CMS
There's a great demand for Website templates and WordPress (Blog) themes will keep increasing. If you are good at Web designing and coding, you can earn a lot from designing Web themes. In this segment, there are mainstream Websites, such as TemplateMonster and ThemeForest, which act as a marketplace where you can sell your themes. Templates are sold and priced depending on the rights and features that are bundled with them. So if you know how to build them, go forth and earn the bucks.
---
Selling photos / art work
If you enjoy photography and are good with a camera, you could be sitting on a huge reserve of revenue. There are people who will be interested in your collection of images. Nowadays, it's easy to take your photos to the public, providing a convenient way to build a secondary income stream. Many stock photo agencies, such as Fotolia, Dreamstime and Shutterstock, offer incentives for people to earn from their photos.
---
Support & service
Providing coding or fixing other Web masters' issues is another great way to earn extra bucks. There are simple jobs ranging from adding a script to setting up sites, but knowledge of Web coding is essential. One can offer support for CMS (content management systems) like Drupal or Joomla. After you are comfortable with your own installation, you can help other people to set these up and configure them and earn money online for your service & time.
---
Stock/forex trading
Joining the stock/forex market may seem a bit risky & requires a considerable investment of money. However, you can start small and continue researching till you gain experience in this area. Once you do, it will be easy to earn from exchanging foreign currencies and/or stocks. Their rates fluctuate depending on supply and demand, and economic and political influences in the world. The aim of any trader is to spot which currency/stock is likely to rise or fall in value against another. The more time you put in, the more you will earn money online but still, no guarantee or assurance in this regard, so do it wisely and with surplus if you're a newbie.
---
Selling your own brand
If you have a flair for designing cool images, don't bother about creating your own inventory. As long as your design can be printed on a product, you can pocket some money. You can upload designs on various Websites such as CafePress, and if somebody orders these designs, the company will print them and distribute the products. It could be designs for T-shirts, hats, bags, books, posters, calendars, greeting cards, etc. You will receive a commission for each sale, such sites include VistaPrint, PrintVenue, Lulu and Zazzle etc.
---
Virtual Assistant
Small businesses always need help in running their processes, but may not be willing to hire a full-time employee. As a virtual assistant, you are expected to perform practically any administrative task that a traditional secretary or assistant would, such as make travel reservations, handle expense reimbursements or pay bills. You can do it from the comfort of your home, interacting with clients either online or by phone. Your expertise will decide how much money you can fetch from this.
---
In-bound call centers
Many companies, who are facing space constraints, especially those in metro cities, prefer to hire workers outside their offices or outsource certain processes. You can set up an inbound call center at home to handle such jobs. Research different companies that are outsourcing their work as they may have opportunities for inbound call center agents. You can work for more than one company. This can be either a part-time or full-time engagement, depending on your need & availability of resources.
---
You Tube – Earn by uploading your videos
If there's a dramatic performer hidden inside you who craves applause and adulation, upload yourself on YouTube. You can be a filmmaker, musician or comedian who wants a wider audience. Your earnings will come from ads displayed on your video page. This process is similar to the pay-per-click advertising program common to other Websites and blogs. Sites such as Flixya and Mediaflix can be helpful in this regard.
---
Researching for others
Don't feel demotivated if you can't write, design or code. Lack of talent cannot stop you from making money online. If you're willing to work hard for a few hours a week, you can take up simple research jobs for other people who don't have the time to do it themselves. You could search for opportunities in organizations that provide funding for research and offer to assist them through online investigation & earn money using the internet right from your home.
---
Building Applications / WAP portals / Mobile Apps
With smartphones gaining popularity, the demand for their applications, or apps as they are popularly known, has also shot up. There are over 3 million apps for the iPhone and over a million apps in Google's Android market. Most of these are selling like hot cakes. Developing and selling your own smartphone app is becoming a lucrative way to make money on the Internet. Apps cost virtually nothing to develop and entail no storage or shipping costs. So they enjoy the best profit margins. So if you know how to code, better build up something of use and earn money online.
---
Transcription
Medical transcription involves making written copies of oral material dictated by doctors or other medical experts. These may include history and physical reports, clinical notes, consultation notes, reports, letters, psychiatric evaluation and so on. The dictated material needs to be transcribed swiftly and accurately, which is the most challenging aspect of the job. To become a medical transcription specialist, you need to have a good knowledge of medical terminology and a high typing speed along with accuracy.
The above are various ways to earn money from the internet and though most of the people are using it, they prefer to  keep them a secret. Not even your best friend would know where the money is coming from 😛 😀
So go forth, try what's best for you and use this amazingly potential e-world and earn money online. All the best!
With best wishes
-Vaibhav Munjaal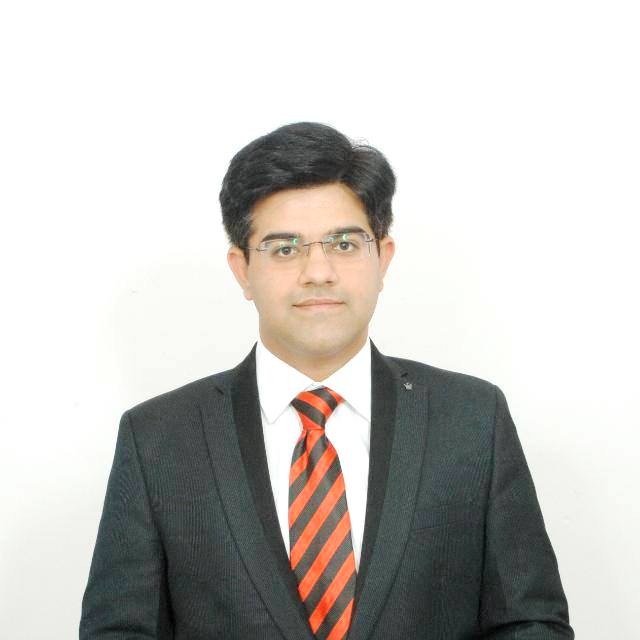 Adhering to professionalism aspiring for success… inspiring many & helping all to have a better life. Senior Digital Marketing Trainer, Google Certified AdWords Search Display and Analytics Expert, Entrepreneur & Freelancer.

Like it? Share it with others: